The 4th of July
The Constitution Turnaround Celebration

Every 4th Of July the USS Constitution is paraded out of it's slip by hundreds of boats and thousands of on looker along Bostons waterfront.
It sails along Boston's waterfront to Fort Independence (Castle Island) in South Boston.
Which then the Fort and the USS Constitution exchange a cannon fire salute.
Then she turns around and is paraded back to her slip in Charlestown Navy Yard facing the opposite direction in the slip for weathering purposes.

This is the Biggest annual event on Boston Harbor.

_____________________________________________________________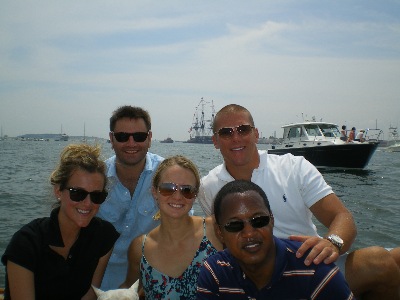 The Winners of the Ball & Buck raffle and crew for the 4th of July.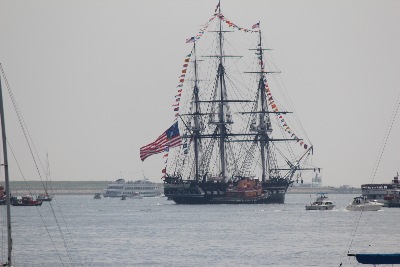 Old Iron Sides - Majestic as ever

The proud bow of Old Iron Sides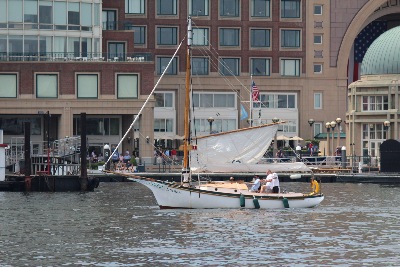 Together now
Heave!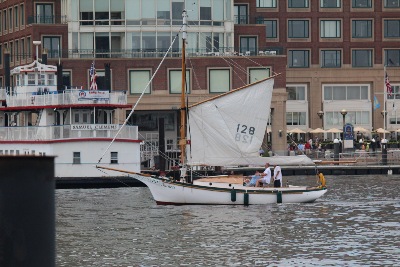 Put your backs into it Laddies!
Heave!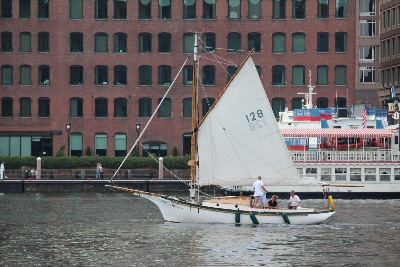 Now there She is.
Cleat Her off.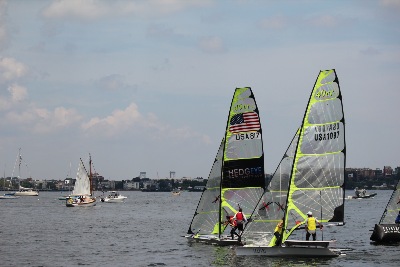 A colorful distraction as we sail bye.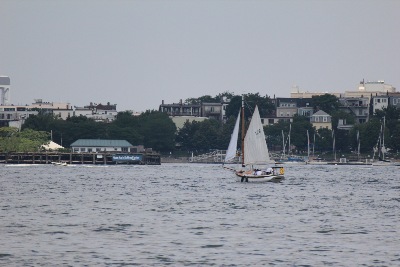 Out with the Jib!
We are off.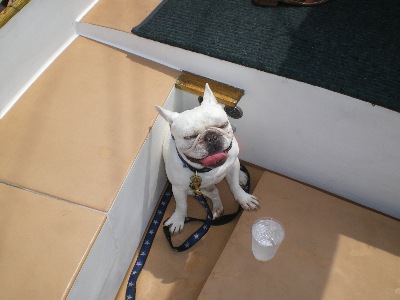 Let me introduce you to my First Mate.
He goes by the name Hercules.
He never left my side.
That is Loyalty!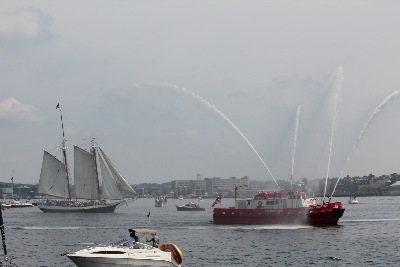 Boston Harbor Fire Dept.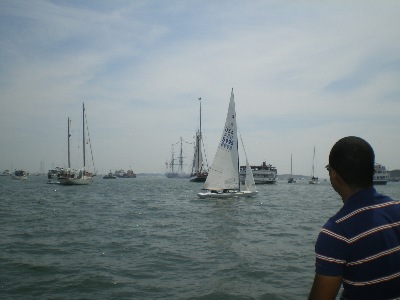 Looking off the stern of the Duchess at the USS Constitution firing a cannon salute to Fort Independence.
(More popularly know as Castle Island)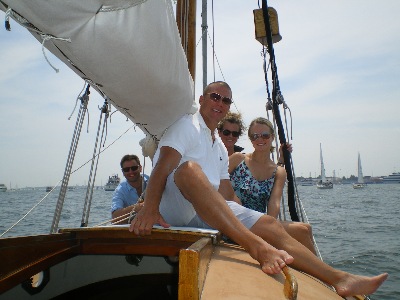 The Crew sitting on the deck enjoying the celebration.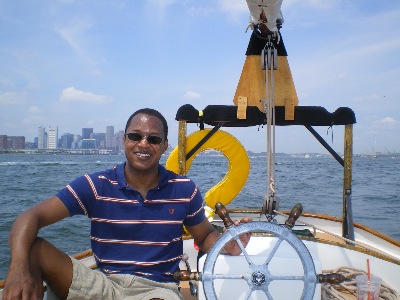 Would you believe this Guy is from Nebraska?
He looks right at home at the helm of the Duchess.