Captain Chris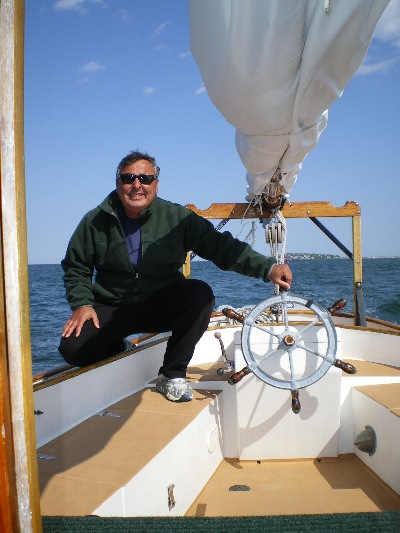 Is a licensed U.S. Coast Guard Captain with over 20 years experience sailing in New England, U.S. East Coast from Maryland to Florida, all the Florida Keys, Northern Gulf of Mexico, Texas to Florida, U.S. and British Virgin Islands, Caribbean Leeward Islands, Marina Del Ray Southern California, and finally New Zealand's North Island.

Captain Chris is a very personable and knowledgeable sailor who is more then eager to teach any able body man or woman who is interested in learning to sail.

He got the sailing bug hanging around the Massachusetts Institute of Technology (MIT) Boat House while attending MIT Day Camp as a Kid.
It is true what they say, "If you do something you love when you are young there is a good chance you might being doing it for a living.".

He has taught Advanced Cruising Classes at Courageous Sailing Center in Boston to a large group of young sailors. One of his all time best experiences.

Spent a Summer working as a Sailboat Captain and Instructor at Camp Abnaki YMCA Youth Camp located on Lake Champlain VT. Where he would do 2 week sailing trips up and down the Lake with four students. One of the most beautiful lakes he has ever sailed.

The last 4 out of 5 years Captain Chris spent the Spring Break Season at Windsong Sailing Charters and Boat Rentals in New Port Richey, Florida doing half day, full day, and 3 day Charters. www.windsongcharters.com Just a great place to work, sail, and meet really cool people who love sailing as much as Captain Chris.