Sailing the British Virgin Islands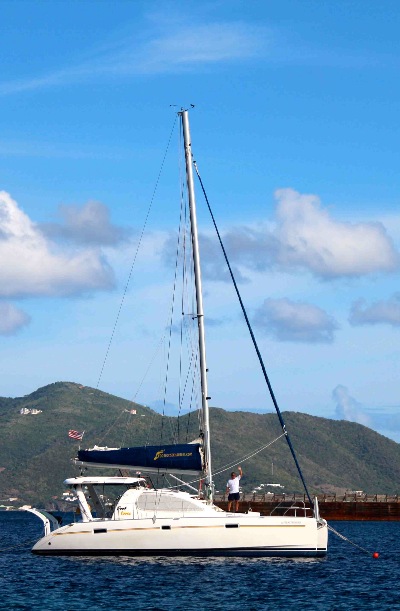 Captain Chris waving Hello from a 40 Ft. Leopard Catamaran off Peter Island in the British Virgin Islands (BVI).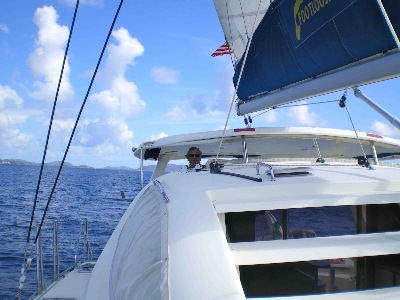 Behind the helm on route to Norman Island better known as Treasure Island.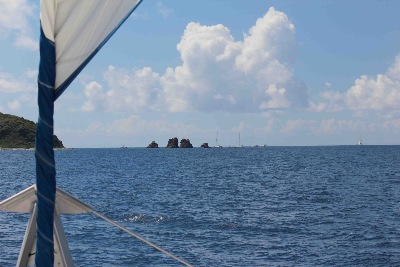 The Rock formations just to the right are called the Indians because they look like Indian Feathers. This is an outstanding spot to pick up a Mooring and snorkel for the day. The water is warm and crystal clear.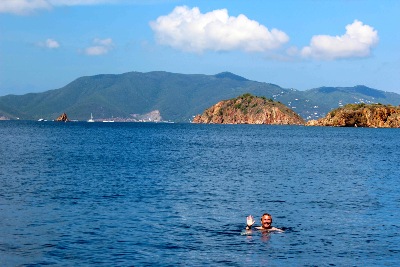 Captain Chris on Norman Island (Treasure Island) taking a Dip. Can you believe it was 88 degrees and it was November!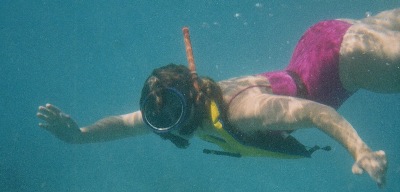 My First Mate and Wife.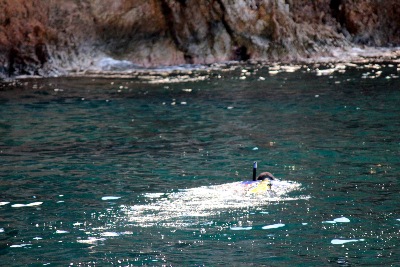 Snorkeling off Treasure Island looking for any Gold Doubloons the Pirates may have left behind.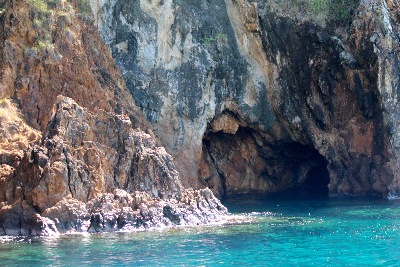 This is the actual cave on Treasure Island that the Pirates hid their Treasure.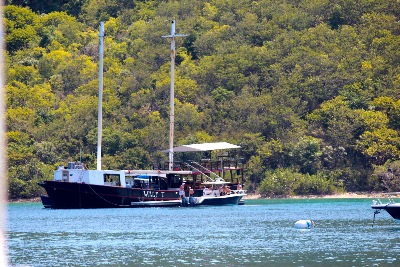 The Famous Willy T on Norman Island (Treasure Island)
I will be honest with you as close as I got was picking up a mooring 50 yards away.
Would have liked to go aboard but I was on the clock as Captain... Duty First.

How do I describe the Willy T?????
New Orleans Mardi Gras on an Old Sail Boat in the British Virgin Islands.
Go to YouTube to see for yourself.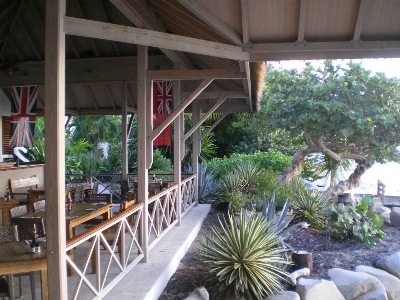 Cooper Island in the BVI.


The best place I have ever been to enjoy Happy Hour with my Wife.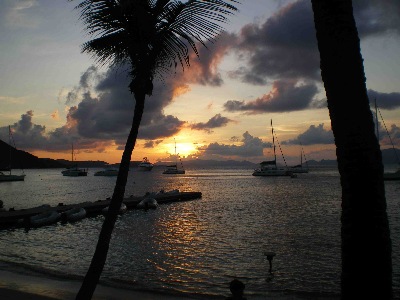 Well we are still here on Cooper Island.


Sailing North up Sir Frances Drake Channel.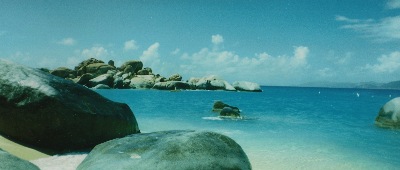 This is The Baths on Virgin Gorda.

This is a really special place when you are talking about the Caribbean.
Ocean washed rock formations with cave tunnels that lead down to a secluded beach.

Go to YouTube for more details.


Approaching the Bitter End Yacht Club on North Virgin Gorda.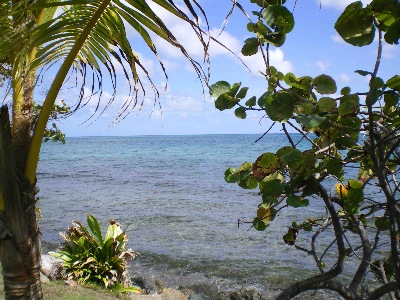 Looking out at the open Sea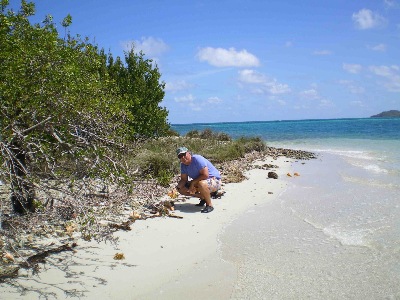 Captain Chris wandering the beach West of the Bitter End Yacht Club.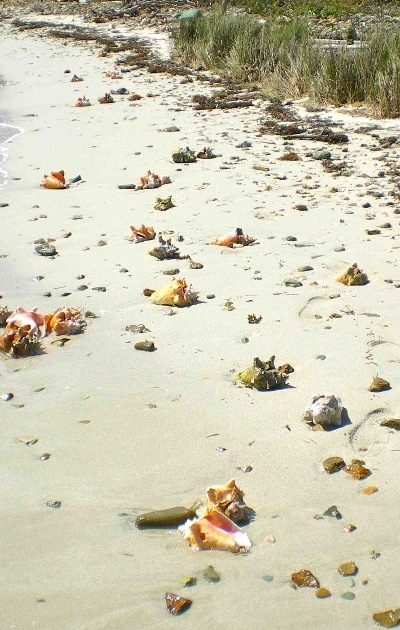 Check out all these Conch Shells.

They were all over the place.



Marina Cay is a beautiful island with guess what???

A Bar and Restaurant with great .... well everything.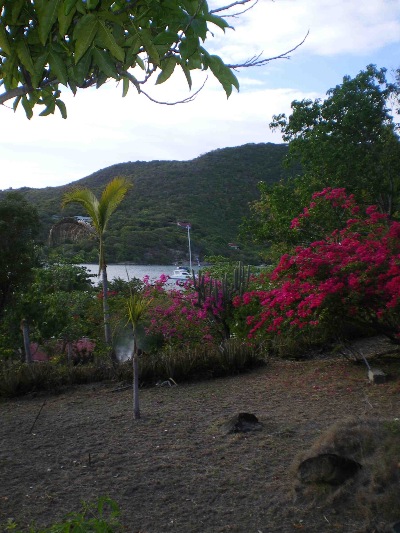 Another view from Marina Cay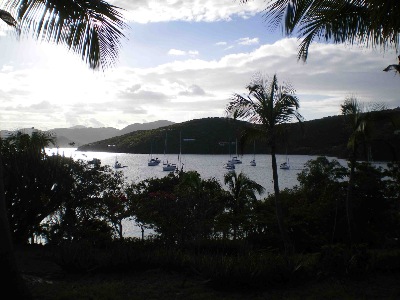 And Yes Another view from Marina Cay!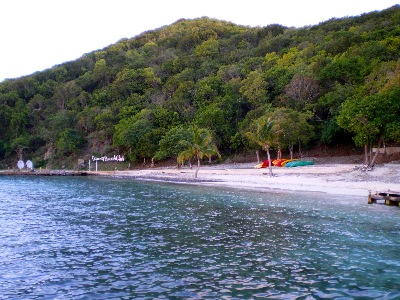 This is the Beach Club on Peter Island.
For the most part the Food I had in the BVI was great!

But this place was the Best! It was a total surprise.


Picture of Restaurant and out door Bar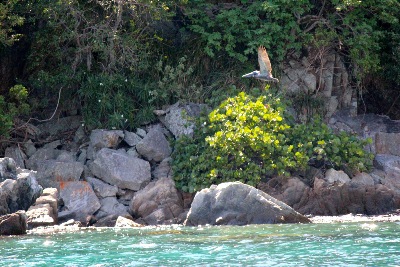 This is Harry.
He followed us the whole trip.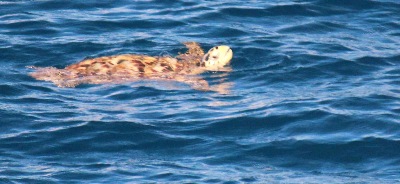 This is Betty.
I think Betty and Harry know each other for
they would show up everyday to say Hello.

There is a Pot of Gold right over there!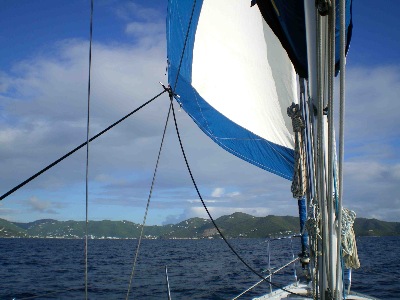 Sailing down Sir Frances Drake Channel.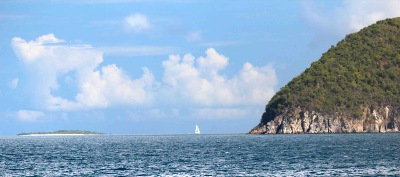 A picture off of the Bow as we sail along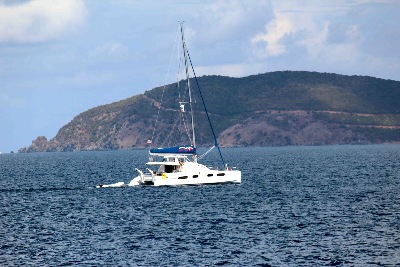 Maybe next time I will Captain a 50 Ft. Catamaran!