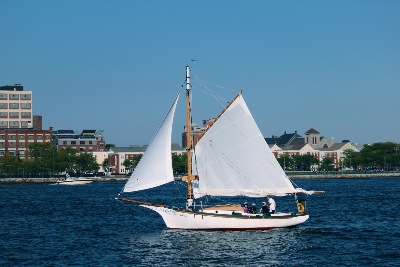 The "Duchess"


Front Page News
_________________________________________________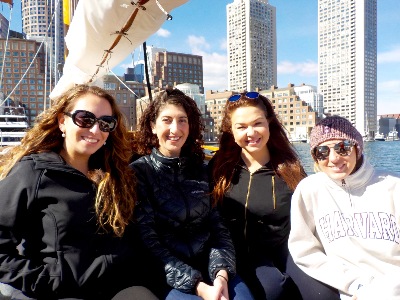 These Girls are from Kentucky.

They all wanted to get together in Boston aboard the Duchess to celebrate their Best Friend's up and coming Wedding.

The one in the Harvard Gear is the lucky Bride-To-Be! :-)

Could not have asked for a better Group!!! ;-)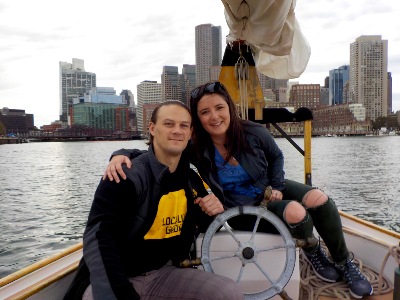 Everyone has to have a Favorite.
My Favorite couple from Nebraska! :-)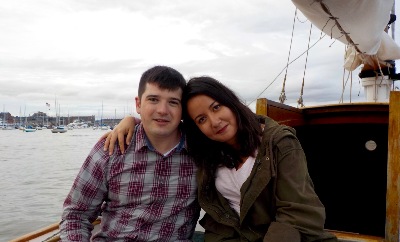 They met on the Water and they have been cruising ever since!
Happy 5th Wedding Anniversary! ;-)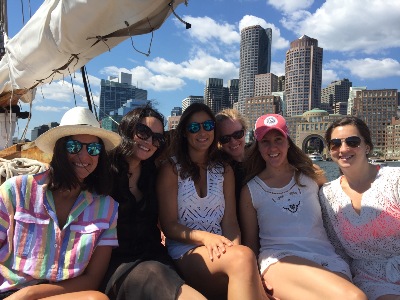 A Bentley College Reunion

Lets soak up the Sun, Sail to Spectacle Island, take a swim off the Duchess.

What a Great time!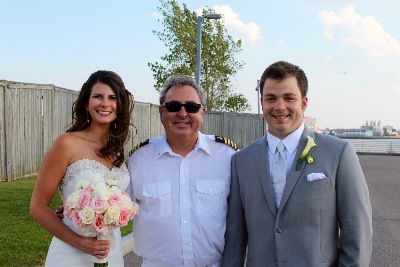 I Married these Two wonderful people at the Boston Hyatt Regency Boston Harbor.
What great bunch of Family and Friends.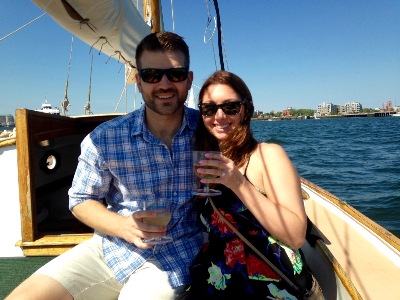 A celebration on the Duchess after the Love of My Life
said Yes! ;-)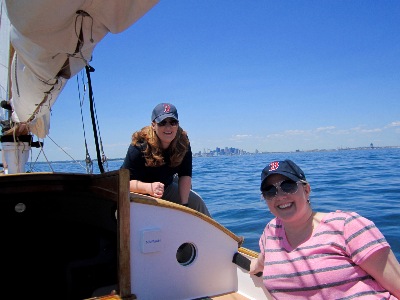 Sailing back to Boston!
What a Beautiful Day! ;-)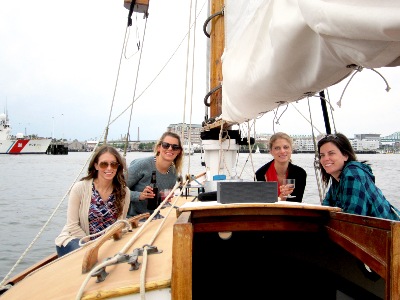 This Crew is from Phoenix & Dallas.
They wanted to escape the Heat.
So they came to Boston for a ride on the Duchess.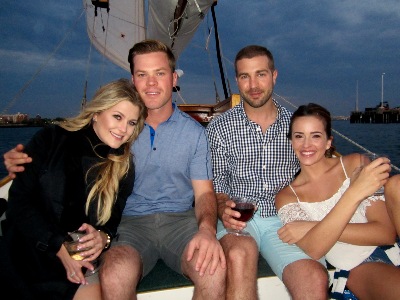 Anyone can take a girl out for a drink but sharing a bottle of wine during a Sunset Charter on Boston Harbor aboard the Duchess....that is just something Special! ;-)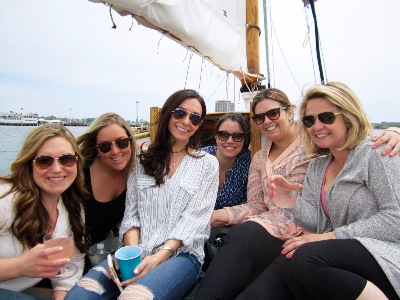 Happy Birthday Shannon!
I have been doing this for a long time and I can honestly say,
"What a Great Group to start the Season with!".
Capt. Chris
________________________________________________

A Look Back
____________________________________________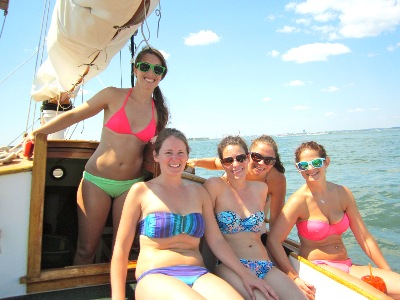 Hi Capt. Chris!
I am living and working in Thailand and about to leave for Nepal.
I would like to Sail on the Duchess this upcoming Summer with some of My Best Friends and Relatives before I get Married. Can You Help Me Out?

Yes I can! :-)

This is the First Trip out to Spectacle Island.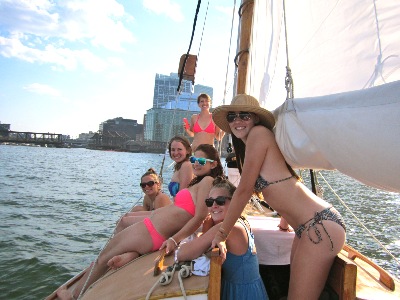 The Second Trip out to Spectacle Island after dropping off one passenger and picking up two more.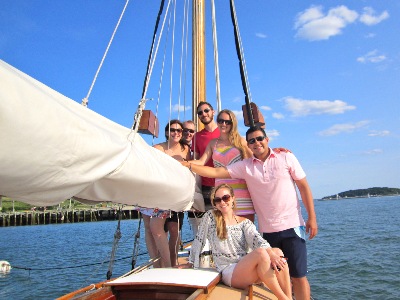 A Group of College Friends looking for something different to do on Boston Harbor.

Soaking up the Great Weather out on Spectacle Island!


Hat-Trick! 3 Surprise Marriage Proposals.
Yes! It can get Better! ;-)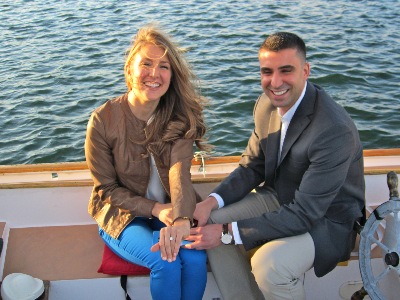 This one was in the planning stages for awhile.
Everything looked to be a Go!
Ring! Check
Wine! Check
Some food to have on the Boat! Check
Capt. Chris & the Duchess! Check
Setup Surprise Night Out! Check
But then the Weather Changed at the last moment to
Small Craft Advisories! No sailing today. :-(

The Show must Go on!
The Duchess is located at the End of Commercial Wharf.
It is a very Nice and Private location for a Slip.
The Sky was clear Blue and the Sunset right off the Bow
of the Duchess over the North End of Boston.

Oh my God! It did turnout to be a Spectacular Evening to
Propose!!! ;-)

As You can See the Show went On!

She was Surprised! :-)
Looking at the 2 of them You could immediately tell this
was the Happiest Day of their Lives with many more
to come!

________________________________________
Spring and Summer Season

Hours of Operation
7 Days a Week
Hours 9:00 to 8:00pm
Last Charter is a Sunset
Reservation Required

Please Call, E-mail, or TEXT us to book a Charter
Phone: (781) 591-9783
Captain.Chris@DuchessOfBoston.com

Each Charter customized for You.
Private Charter. Only the Guests You choose will be on the Duchess.
Historic Sailing Charters of Boston Harbor aboard an Authentic Friendship Sloop.

Bring your own Food & Beverages.
Relax or be part of the Crew.
Here She is, the "Duchess".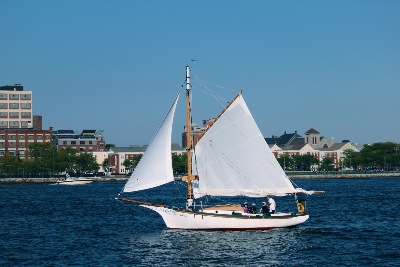 Friendship Sloops are named for the place they were originally built, Friendship Maine. This one in particular can be traced back to a Wilbur Morse design of the 1890's.

It was Maine's original Lobster Boat, before the popularity of marine engines as a main source of propulsion.




Ahhhh!

Boston Harbor.

There is no better way to see and experience this Historic Harbor then from the water aboard a Friendship Sloop.

Re-Live History!!!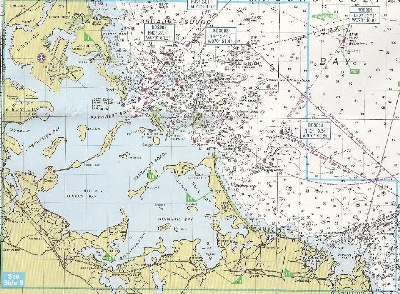 This is Nautical Chart of the Inner as well as the Outer Harbor of Boston. A lot of People are very surprised to find out how many Islands are just outside of Boston. If you book a full day Charter you can explore this Area. It really is a Unique Experience.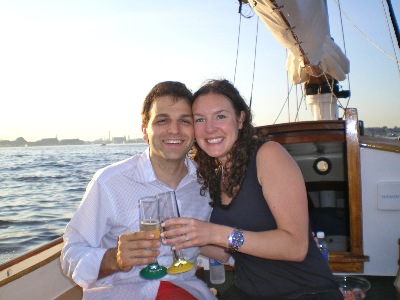 This Happy Couple got engaged on the Duchess and were Married by Capt. Chris down
the Cape on the Beach to large group of Family and Friends.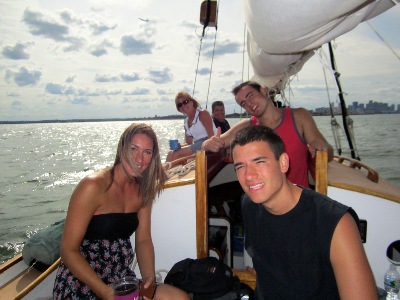 Lets get the Family together and give Capt. Chris a call!
Sailing back from a Day at Spectacle Island.
The time just flew by!

Best Dressed Charter Award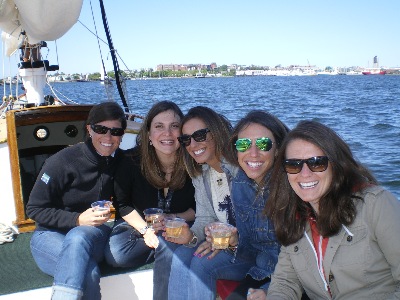 On The Duchess of Boston

Celebrating the up and coming marriage of their close friend Jess.
What a totally Fantastic time on Boston Harbor! :-)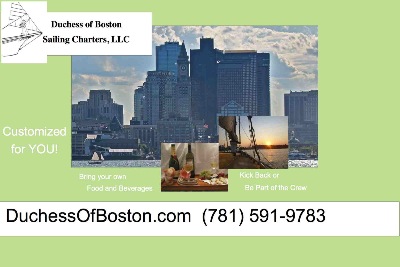 Check Out our New Video! By Clicking on the Image to the left.

_____________________________________

Winter Season

Winter Season: November to the end of March
Please call or email us to book a Charter
Phone: (781) 591-9783
Captain.Chris@DuchessOfBoston.com

Chartering your own Sail Boat is cheaper then most Waterfront Hotels & Resorts

British Virgin Islands (BVI)
_____________________

- 5% Discount on the Boat from the Moorings since Captain Chris is a repeat Charterer.
- Sail in November and early December. Monohulls can be up to 20% less and Catamarans can be up to 40% less.



For a complete
Tropical Getaway
the BVI is it!



Marina, Cay, BVI


4 hour Non-Stop flight from Boston to Saint Thomas with a 1 hour ferry ride to Tortola
Rejuvenate Your Mind and Body!
The rhythm of Your days is taken over by the warmth of the Sun, refreshing breezes as You sail to the next Harbor and numerous dips in the water to cool off
Plenty of Waterfront Restaurants for Dining & Entertainment
The natural beauty of these Mountainous Isolated Islands continually takes Your breath away
Florida
______

You can't beat the
convenience
of Florida


Key Largo, Florida Keys

Winter Pricing

Captain Fee rate of $220/day this includes Captain's food and travel to BVI and Florida locations
5% Discount on the Boat from the Moorings since Captain Chris is a repeat Charterer.
Boat prices vary depending on location, Boat size and travel dates
Call Captain Chris to discuss the details
Why choose Captain Chris?

If you sailed with Captain Chris in Boston Harbor and enjoyed the Sailing Experience without the pressure this is the vacation for you!
Captain Chris is on duty Day & Night!
Captain Chris doesn't require his own Cabin.
Relax and do as much or as little as you want
Learn the basics of Sailing one day and relax the next
All Charters are customized for You
You can't force a Sailing Vacation. You need to just go where the Wind and Weather provide the most enjoyment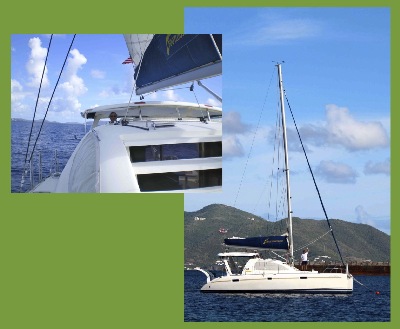 Captain Chris
on the
40ft Leopard Catamaran

How it Works

Sail Boat is Chartered from the Moorings. Captain Chris selected the Moorings since all Sail Boats are less than 5 years old. A New Sail Boat adds to the enjoyment of the Charter by reducing the risk of equipment malfunction.
Sail Boat Prices can be viewed at MOORINGS.COM
Maximum of 6 people
Minimum of 5 days
Payment made to The Moorings for the Sail Boat
Payment made to Duchess of Boston Sailing Charters, LLC for the Captain Fees